You are here
CELTIC LEGEND CRITICISES GRIFFITHS OVER BEHAVIOUR
https://pbs.twimg.com/media/E_84mmLXsAADbRb.jpg
Celtic legend Chris Sutton has slammed Scottish national team star Leigh Griffiths over the behaviour that earned him a charge from the police in Scotland.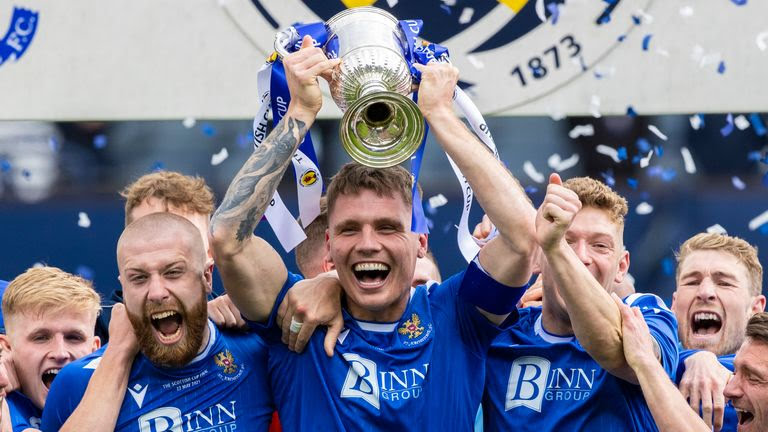 Sutton went all in as he criticised Griffiths for his behaviour during the Scottish League Cup tie between Dundee and St. Johnstone. Griffiths is still a Celtic player but he's on loan at Dundee for the season after he was deemed to be surplus to requirements by the new management team under Ange Postecoglou. According to BT pundit Sutton, Griffiths should not have reacted like he did when St. Johnstone fans taunted him during the League Cup clash.
Pyro was thrown onto the pitch when St. Johnstone scored and instead of running back to restart the game, Griffiths volleyed the pyro back into the crowd. Despite the abuse he was receiving from the St. Johnstone fans, Sutton said it was utterly an unacceptable behaviour from the Celtic loanee as quoted by the Daily Record. Ex-Blackburn Rovers attacker Sutton went on to say that Griffiths would probably get a ban and it's well deserved on the evidence of what he did earlier in the week.
Sutton disclosed that Griffiths should be made a scapegoat to avoid setting a bad example for kids who were at the match venue to watch the round leather game.
Celtic boss Postecoglou retained the services of Leigh Griffiths for the new season before him and his coaching staff made the decision to send him on loan for the online incident that prompted investigation from police Scotland.
Griffiths has a charge from the police in Scotland hanging over his head and he would most likely add a football ban to it after his antics against St. Johnstone this week. The Celtic loanee has been included in the Dundee squad for the Scottish Premiership clash with defending champions Rangers as a decision is yet to made on the player for his misdemeanour during the home encounter with St. Johnstone.