You are here
Celtic Starlet Odsonne Edouard Gets Called Up To France Under-21 Squad
The Euros 2021 competition is coming closer and closer and countries have started major preparations for the tournament by creating a list of, and calling up players who have been deemed fit and good enough to represent their respective national football teams, from the Under-18 level up to the senior team level. Different countries' football federations have already released a list of players who have earned call-ups and France have joined the growing list.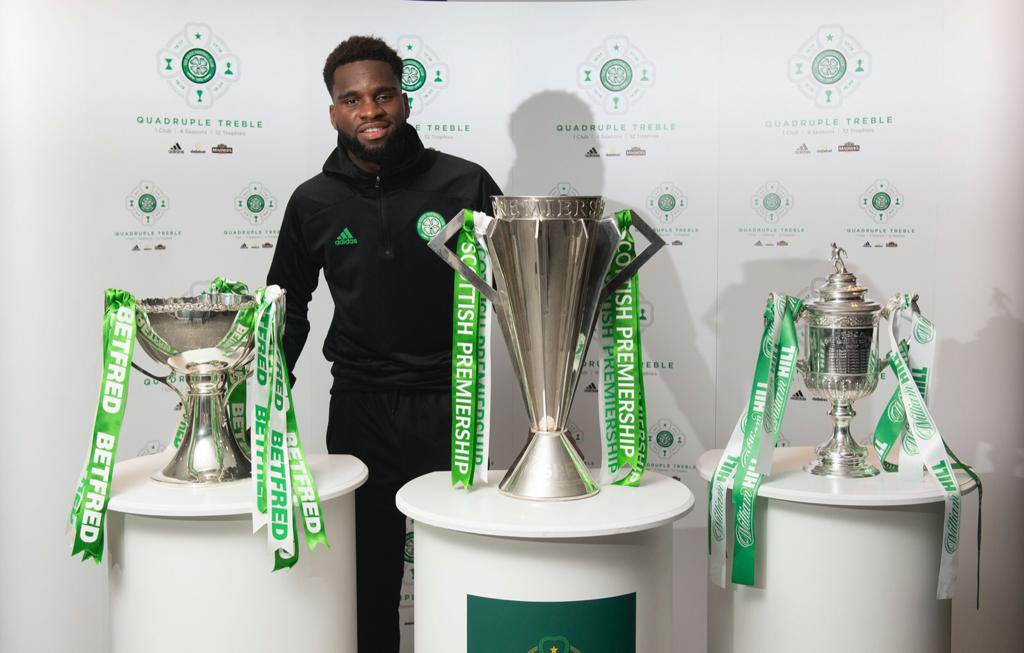 As well as for the senior national team, the French country have released a list of the young players they have called up to link up with the Under-21 squad, and it contains a lot of talented players from every single position. France, the current World Champions, are already well-known to be home to some solid and raw football talents from the grassroots down to the professional stage, and judging by the present list of the young stars they have called up, that tradition is set to continue for a long time.
One of the most notable names on the list of so many talents is Celtic's young striker Odsonne Edouard. The brilliant striker has earned a deserved call-up to the France team and will link up with the squad ahead of their Euros Under-21 campaign. At the tournament, they have been pitted will be going head to head against the likes of Denmark, Iceland, and Russia. They will play their respective fixtures over the international break and have games on the 25th, 28th, and 31st of March later this year.
The young France team already boasts of a crop of huge talents that have been regarded as the players for the future and they have been handpicked from across the top leagues in Europe and beyond. Edouard Joins an exciting list of players which includes Dagba of Paris Saint-Germain, Meslier of Leeds United, Fofana of Leicester City, Kalulu of AC Milan, and many other top talents.