You are here
Lennon Reveals Desire to Stay at Celtic for the Long Haul
Neil Lennon has opened up on the situations that led to his exit from Celtic in the first spell. The boss decided to quit his role as Celtic manager in 2014. He had been in charge of the team for four years up until that point. There was a remarkable success for Celtic during this period, as the club picked up three league titles and two Scottish Cups. However, the desire to get a new challenge was quelled by Bolton, who also offered him a chance to get into English football. The move to English football turned sour very quickly, as he was sacked by Bolton.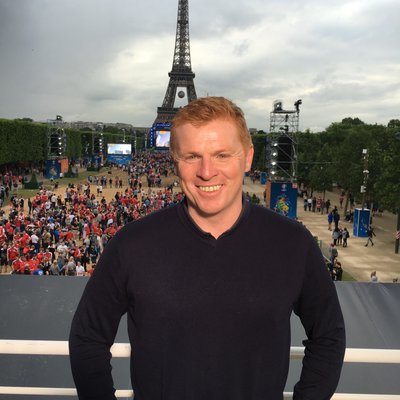 A return to Scottish football followed with Hibernian but it quickly led to a return to Parkhead, where he has always had a long affinity. Lennon quickly managed to get success once again at Celtic as he picked up the treble. The club also managed to overcome Lazio in home and away games to reach the last 32 of the Europa League. In fact, such European nights seems to have convinced Lennon that his future lies at Celtic and the 48-year-old does not have any intention of moving at this point.
However, there is likely to be a change is an offer from Premier League clubs arrives at his doorstep.
"I had my reasons for leaving at that time.I don't regret it because it was the right thing for me to do at the time.But I wanted to bring those big European nights back to Celtic Park.The Lazio win was the perfect storm for a European game at Celtic Park. The game matched the atmosphere, the occasion, the performance and the result. We got a taste of it against Cluj at home, but Lazio was even better and I want more of it," said Lennon.