You are here
Rodgers Praises Resilience of Celtic After Narrow Win over Partick Thistle
Brendan Rodgers says that the 1-0 win over Partick Thistle demonstrated his team's incredible resilience.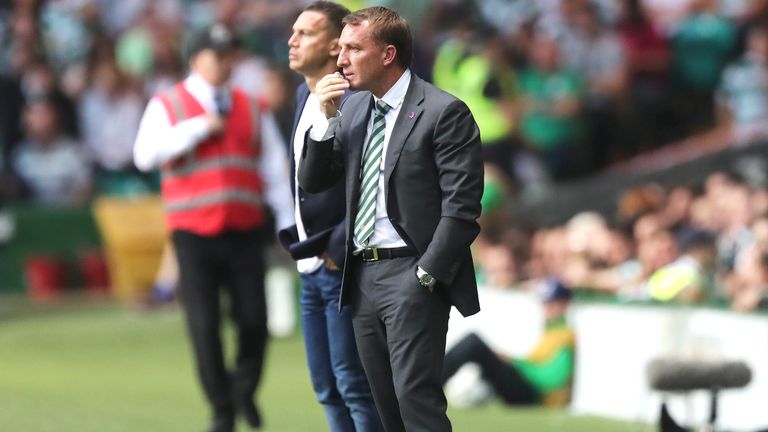 Celtic extended their winning streak to 12 matches after this narrow win. The table leaders were expected to get a comfortable victory considering that the opposition have been down near the bottom of the table since the start of the campaign. Scott Sinclair, who has been quite brilliant this season, took his league tally to 10 goals after scoring in the 16th minute. His goal turned out to be the only disadvantage for Partick Thistle, as never managed to prevent the league leaders from extending their advantage any further.
Celtic have averaged three goals a game this season, while they have conceded less than one per game. It was not surprising that they managed to keep a clean sheet, but Rodgers would have been expected to see his team scored more goals. Even then, the former Liverpool manager was quite happy with the way the game panned out.

His team will now shift their focus towards a packed schedule that includes games against the likes of Hamilton, Ross County, and Rangers before the start of the winter break. The victory has helped Celtic open up a 14 point advantage over second placed Rangers while possessing a game in hand.
"You need to have character and that resilience. They're two of the real key factors in top sides.Whenever you're not at your highest level but you get the result, it shows you have another ingredient. We've shown our qualities throughout many games this season, and we showed another side to our performance, which is that ability to stay together when you maybe aren't playing as fluently as you have been. When we failed to take our chances and it stays at 1-0 then of course it's always a little bit hairy towards the end," said Rodgers.